Today with a stopover in Bogotá, we continue to Santa Marta in the north on the Caribbean coast of Colombia. Here we visit the cooperative "Red Ecolsierra" (literally red = net, eco = eco and Sierra of Sierra Nevada, the region, roughly "eco-net(work) of the Sierra Nevada region") – first we go to the headquarters, where we are invited to lunch, then look at a short history of the formation of the cooperative and a few figures on its success.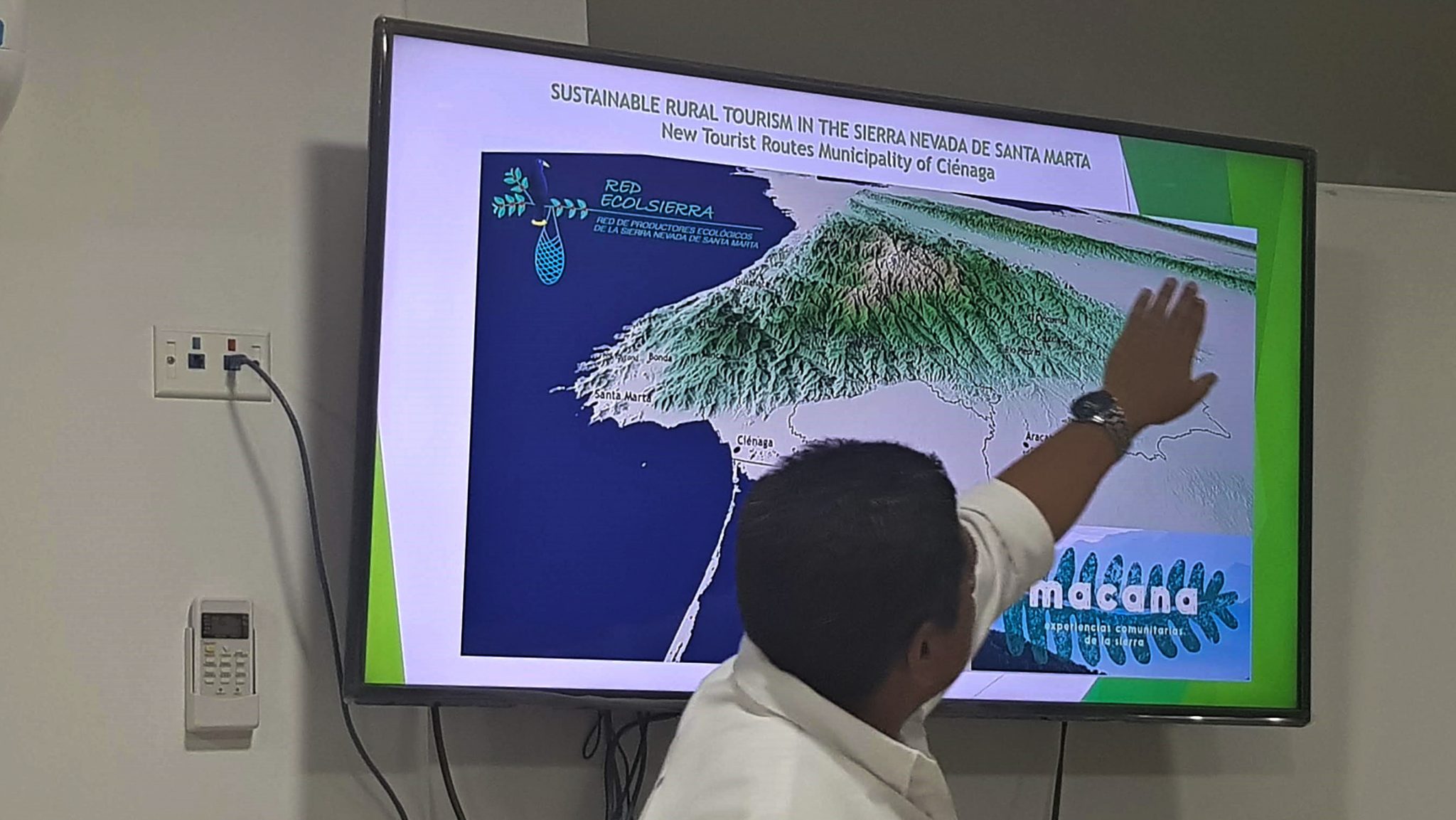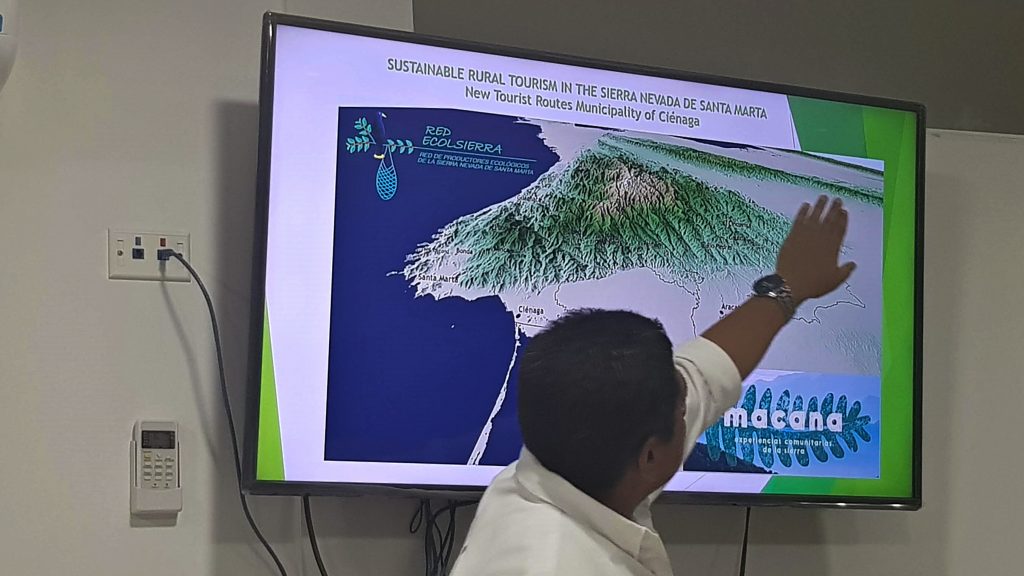 Unlike other cooperatives we have visited, the exchange feels like very natural. Our contact person is used to talking and negotiating with importers from Europe and the USA. He is confident, articulate and friendly. We are served coffee and water and sit in an air-conditioned conference room.
Then it's finally back to the lab for cupping – the same procedure as the other places.
The roasters are impressed – the Café Libertad collective is already a customer here anyway, the others will be after the trip.
Since Red Ecolsierra has been relying on direct trade for a long time, they have experience with such collaborations, they know what the customers want and they also know how to make the export work well. And that's not so easy, because it involves a lot of paperwork that a layman wouldn't even want to think about.
We also want to find out where the coffee we tasted here is actually grown. But the way there is not so easy. And so we spend another night in Santa Marta, enjoy the Caribbean street life of the lively city and meet the group of Red Ecolsierra, who will accompany us to the coffee farmers the next morning.