In the morning we have a delicious and hearty breakfast with a special hot chocolate, soup and the ubiquitous arepas, small corn flatbreads.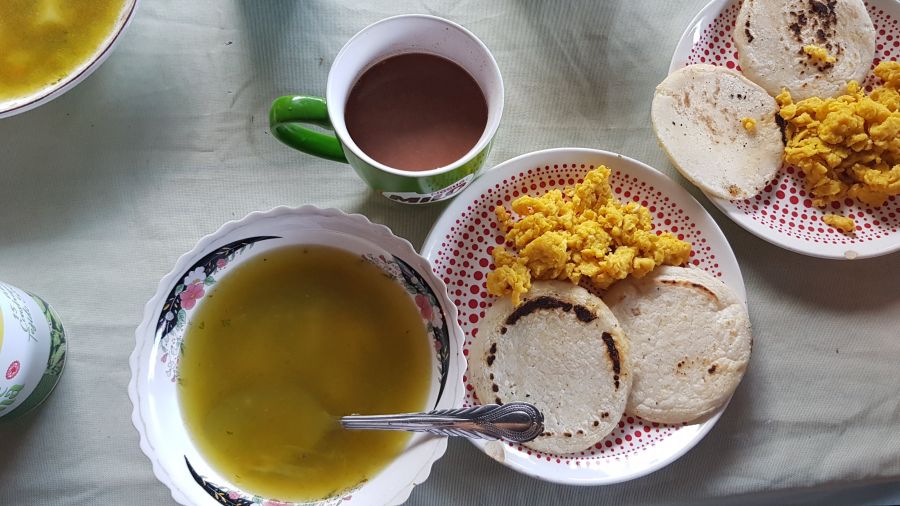 With a jeep, which is really necessary on the steep slopes and slippery mud paths in the rain, we pick up two more roasters. They spent the night with a couple on their finca (farmhouse) – incredible hospitality and a very authentic experience!
Before heading back to San Adolfo, we get a little tour of the surrounding coffee hillsides.
Then it's on to cupping. The process is the same every time: Coffee is freshly ground and the aroma is tested. How does it smell, can you detect a certain note? But beware: the smell and taste can differ greatly. Next, the coffee grounds are put into cups or glasses and brewed with hot water. The coffee grounds rise to the top and form a kind of crust on the glass. After four minutes, it's time to "break" – breaking the crust with a cupping spoon. It's best to keep your nose close to the crust to smell the aromas most intensively, as they collect under the layer of coffee grounds. At this moment, the aroma of the coffee is particularly perceptible, which is why it is a small honor to be allowed to do the breaking.
Ideally, two or three glasses are prepared with the same coffee. If you are unlucky enough to have the grounds of a "defective" bean in one of the three glasses, you can discard that glass and taste the other two. That way, the one bad bean doesn't mask the actual taste of the coffee. A certain percentage of defective beans is normal and also not a criterion for exclusion, but high-quality coffee should be particularly well sorted and thus have only a very small percentage of defective beans.
The taste and quality of a specialty coffee is rated in points. On the scale of the SCA (Specialty Coffee Association), a coffee can score up to 100 points. From 80 points (awarded by specially trained testers), the coffee may be called a specialty coffee. There are numerous quality-conscious consumers for these coffees, who are also willing to pay a little more. For the cooperatives in the coffee-growing countries and for the smaller roasters in back home in Germany , the motto "class instead of mass" is also worthwhile for economic reasons.
But what about organic or fair trade here? After all, my interest is primarily in fair trade. For me, the assessment of one of the roasters is exciting: from a quality of 88 points, it is irrelevant for the customer whether the coffee has an organic or fair trade seal. In this segment, he says, it even has a reverse effect: if you were to tell an explicit specialty coffee freak that this coffee is organic and fair, it would be more of a no-go. But why?
Quite simply: because, in the roaster's opinion, the system of organic and fair trade certifications does not reward quality. Money is paid for the quantity and the way it is produced, for the fair payment of the workers and the renunciation of the use of chemical fertilizers, for example. But not for the quality of the beans.
Paradox!
And from my point of view, it is once again a sign of the limits of the Fairtrade system. It's obvious that better quality coffee can also generate better profits – as can be seen, for example, in specialty coffee producers like Don Omar. Why is there no way to do this through Fairtrade? After all, there have been efforts by the SCAA (Specialty Coffee Association America) to anchor the idea of fair trade in its bylaws – but I think even those who award the Fairtrade certifications need to move further in this regard.
But back to the cupping in San Adolfo, where Xiomy now suggests that we first sit down and talk a bit about ourselves. After all, that's what Relationship Coffee is all about: eye level. At least in theory, the relationship between consumer and producer should be strengthened. The consumer's advantage is a better product, the knowledge of who grew the coffee and how, and thus a better conscience. The advantage of the producer is a better placement in the market and thus a better income.
Our conversation gets off to a slow start. There are many people in the room, it is not always clear who is here and why. Also, the language barrier (not all in our group speak Spanish, many producers, no English) does not make communication easier.
Along the way, we continue to taste coffee, describe flavors ("the third from the right definitely has a great grapefruit note"), admire varieties ("I like the bourbon rosado semilavado from Finca Diviso best") and take lots of photos.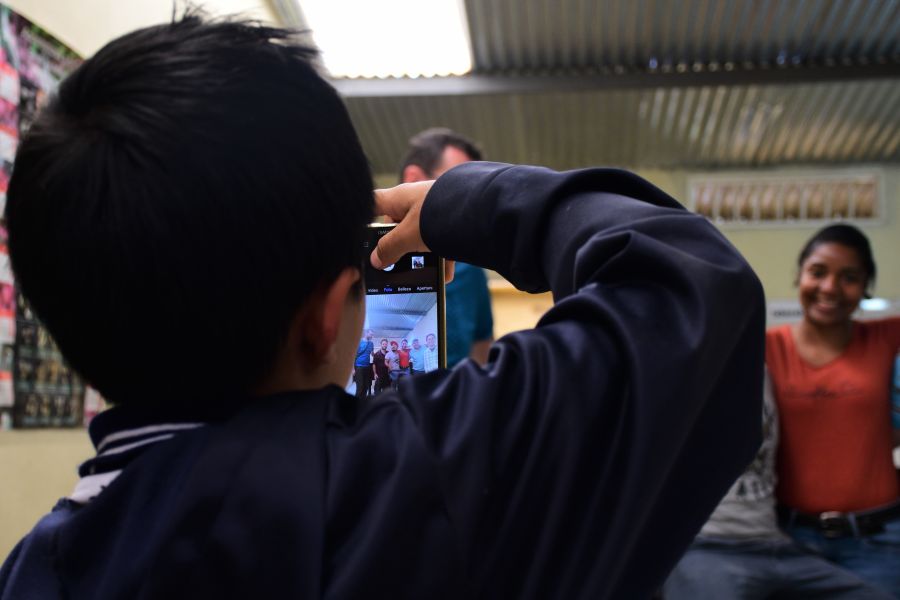 Then roaster Andrés tells us about the cooperative and how they came up with the idea of developing specialty coffee here. In 2010, there was a "Leaf Rust Crisis" in Colombia. Coffee rust is a fungus that attacks coffee leaves and causes them to die. In 2010, this led to terrible crop failures. As a result, local farmers were forced to consider how they could secure their income and livelihood in the future. Better quality coffee, diversification and relationship coffee seemed to be the solution. And so they switched from pure, mass-oriented Arabica cultivation to more diversity in the crops. They experimented with different varieties and established new trade relations in consumer countries.
And so now a number of Austrian and German buyers are sitting here, testing coffee, taking notes and negotiating possible export options. Only time will tell, however, whether a trade relationship will ultimately emerge from this – because it will only be decided at the end of the trip. But it is already clear that the switch to specialty coffee has definitely led to better quality.
Day 6 - Afternoon: the Cuppingmaster of Pitalito
Here we also meet Yilema from San Augustin (famous for its rock sculptures and mystical figures). She represents an all-women cooperative made up of 24 indigenous, displaced and peasant women. The cooperative that I and most of the group unfortunately could not visit because our flight was cancelled two days ago. Only 3 of our group were lucky enough to have been here before us and to have visited the women's cooperative.
Yilema tells us how happy she is in her village, as part of this cooperative and how great her neighbors are. The coffee cooperative allows them to be independent. With 4 other women, they are now trying their hand in the field of Ecotourismo – another income opportunity where local people offer guided tours or overnight stays, in addition to their coffee growing.
She seems reserved and almost shy, and so we are all the more surprised at how much strength her stories reveal: she wanted to do organic farming, but the Federation, of which she is a member, didn't like it. So she left the Federation.
Also her husband was not convinced of her ideas. So they seperated, which was her choice to follow what she was convinced of:  to go on with her way of growing coffee:organic. They (she and ex-husband) had a big finca, which in the end splitted into two to grow coffee in their own separated ways. For the same reason she left the cooperativa, as it was non coherent to her belief.  She says, at 40 years old one has to decide according to what one really and honestly wants. So being coherent was her choice and that choice made her move on without a husband and a coooerativa.
Today it turns out that it was the right decision – because organic is THE trend, and of course better for the planet and also the coffee growers, as it gives them the chance to earn more.
Interestingly men play a subordinate role at best in this cooperative. Some of the women are in partnerships or even married, but the money, property and decision-making power remain with the women. You can book a holiday at tierra activa finca (click here to learn more), for more information also check their Facebook page (click here).
Yilema tells us only briefly about herself and then our attention is required elsewhere. Jose Joaquin is waiting for us. He serves us an espresso. For him the small coffee symbolizes the gate to the coffee plantation, the entrance to a bitter-sweet world.
The young man tells us that he has already competed in various cupping championships and was once the Colombian champion a few years ago. He is visibly proud of what he has achieved. Perhaps especially since he comes from a simple coffee farming family – his father is illiterate.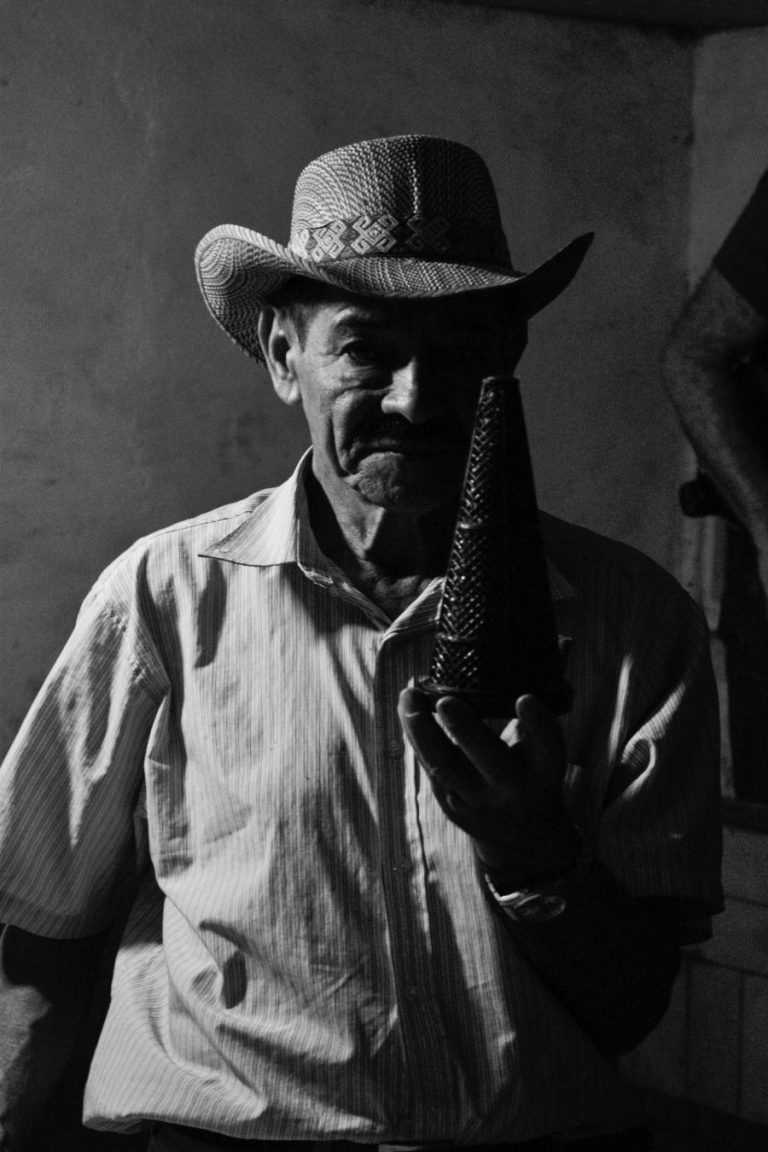 Shortly afterwards, we meet this same father during a tour of the plantation. His explanations and our questions again revolve around cultivation, varieties, harvesting, pest control. Jose Joaquin and his father show us around, show us where the coffee is washed and dried. And finally, the pride and joy of the cooperative – the sorting machine. In a huge hall, after drying, the beans are separated by an "ojo automatico" (literally "electronic eye") into good and bad ones based on their color. Only the good beans with the right hue later make it to the roastery – which we visit directly afterwards. 
This is also where the coffee laboratory is located, where we are allowed to taste coffee. Jose Joaquin talks at length, and the energy level of our group visibly drops. You can notice from his behaviour: he is a professional coffee tour guide as well as an experienced coffee taster. The roasters in our group are visibly irritated that so much basic knowledge is being imparted here. And so the evening for Jose Joaquin probably does not go quite as desired. There is no nice chat, the roasters don't find any coffee with an interesting taste, and so we leave the lab without having achieved anything.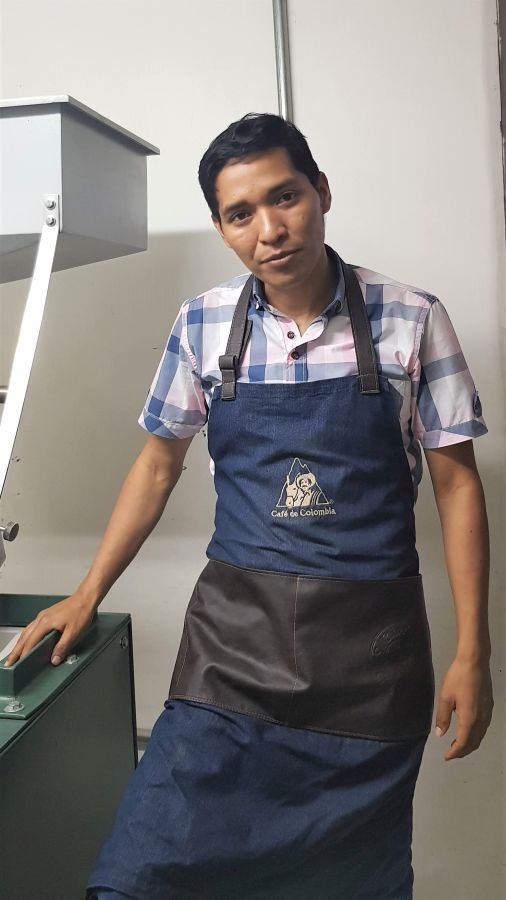 On the way back we pass a small snack bar and stop. There is "guarapo" – a freshly squeezed juice made from sugar cane. It's refreshing, tasty and, thanks to vitamins and minerals, less unhealthy than you might think – but a little calorie bomb.
We are more impressed by the wooden, motorized press than by the juice itself. After this short stay, it goes on.